Celebrate Your Best Birthday in Philly
Looking for a place to have a birthday for adults in Philly? There are a lot of great spots for the best birthday ideas in Philadelphia. Below you'll find all types of ways to celebrate from an intimate experience with closest friends to popping bottles and being the center of attention.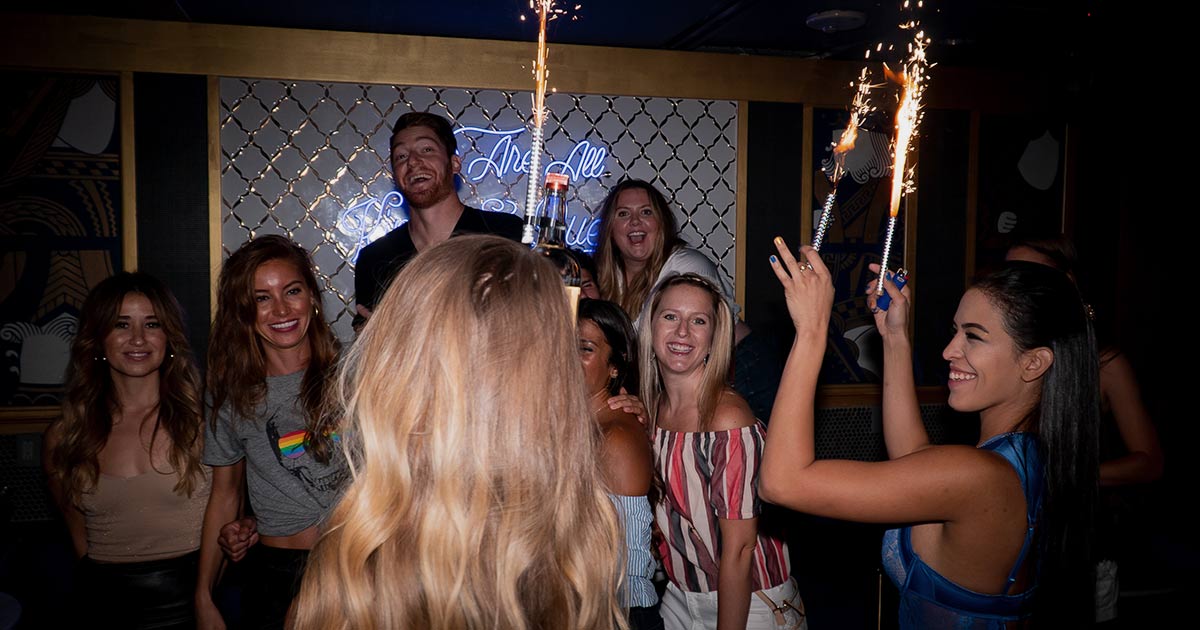 Address:
111 South 17th Street
Philadelphia, PA 19103
Get Directions
Phone: 215.883.8088
Email: contact@recandroyal.com
Website: rrphilly.com
Neighborhood: Rittenhouse
Things to do at Rec & Royal for your Birthday in Philadelphia
Rec & Royal provides two unique experiences in an artfully crafted venue. One side is an innovative gaming parlour and karaoke lounge and the other is a cutting edge boutique nightclub where you can party the night away.
They provide you with 6 experiences to choose from to fully customize your birthday party experience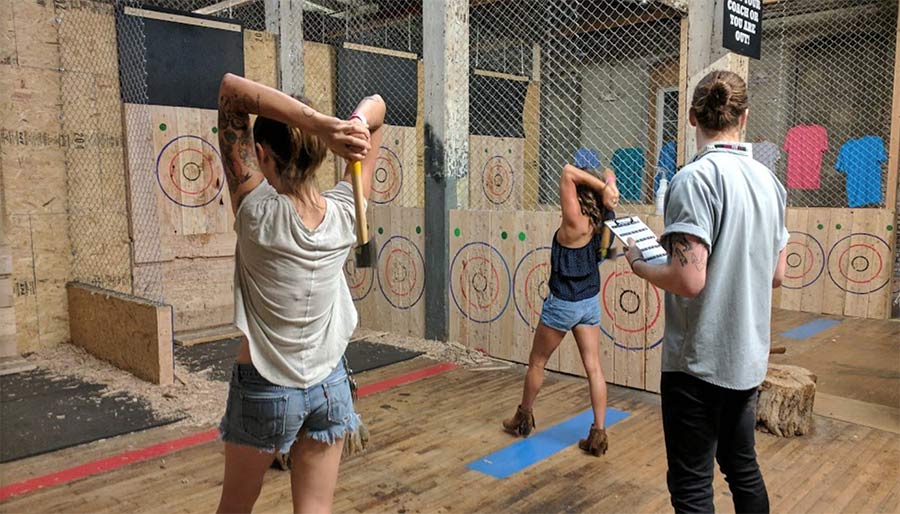 Address:
2019 East Boston Street
Philadelphia, PA 19125
Get Directions
Phone: 267-585-2937
Email: N/A
Website: urbanaxes.com
Neighborhood:
Things to do at Urban Axes for your Birthday in Philadelphia
Urban Axes is a unique way to celebrate your birthday. You and your group can choose between open throwing (1 hour duration, 6 person max) or Private Group Events (2.5 Hour duration, dedicated area). Axeperts are onsite to assist with first time axe throwers.
Drag Diva Brunch @ Punchline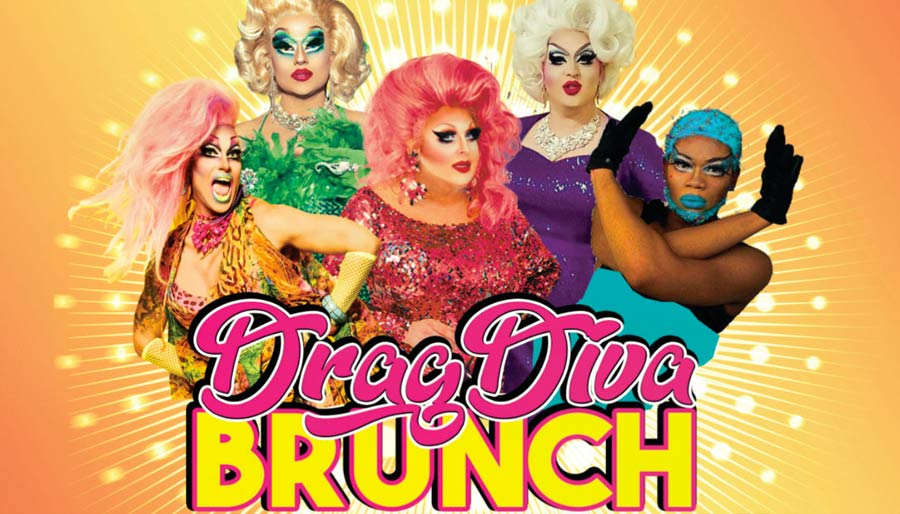 Address:
33 E Laurel St,
Philadelphia, PA 19123
Get Directions
Phone: 267-5852937
Email: N/A
Website: dragdiva.com
Neighborhood:Fishtown
Things to do at Drag Diva Brunch for your Birthday in Philadelphia
Just as the name sounds you are in for a show, drinks, and a meal. Drag Diva Brunch is a funny and unique way to celebrate your birthday. Each ticket comes with one entree and one drink. Tickets start at $35 plus fees.
Spa Day @ Rittenhouse Spa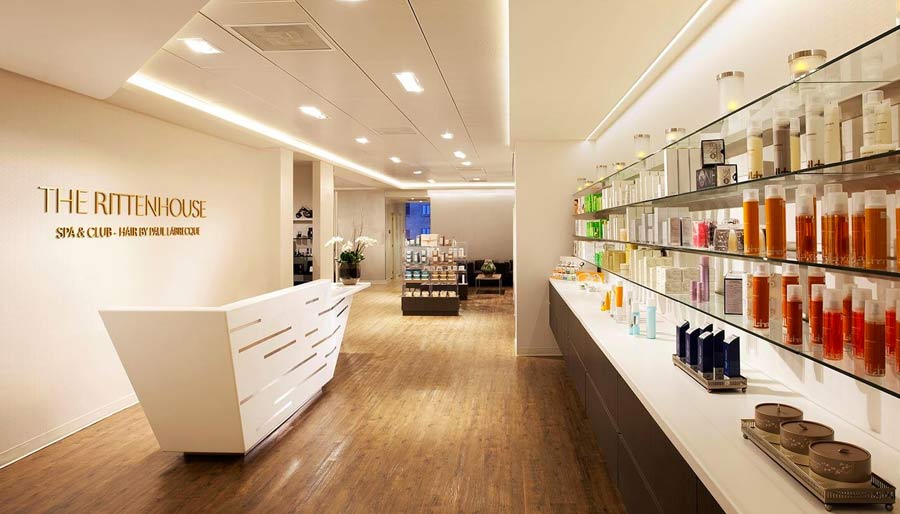 Address:
The Rittenhouse Hotel
210 West Rittenhouse Square
Philadelphia, PA 19103
Get Directions
Phone: 215-790-2500
Email:spa@rittenhousehotel.com
Website: therittenhousespaclub.com
Neighborhood:Rittenhouse
Things to do at the Rittenhouse Spa in Philadelphia:
Ready for a day of pampering? You deserve it! As you gracefully age it becomes more important that you take care of yourself. The Rittenhouse Spa offers packages for skincare, massages, body treatments and body rituals. Indulge a little, afterall, it is your birthday!
Sing Karaoke @ Yakitori Boy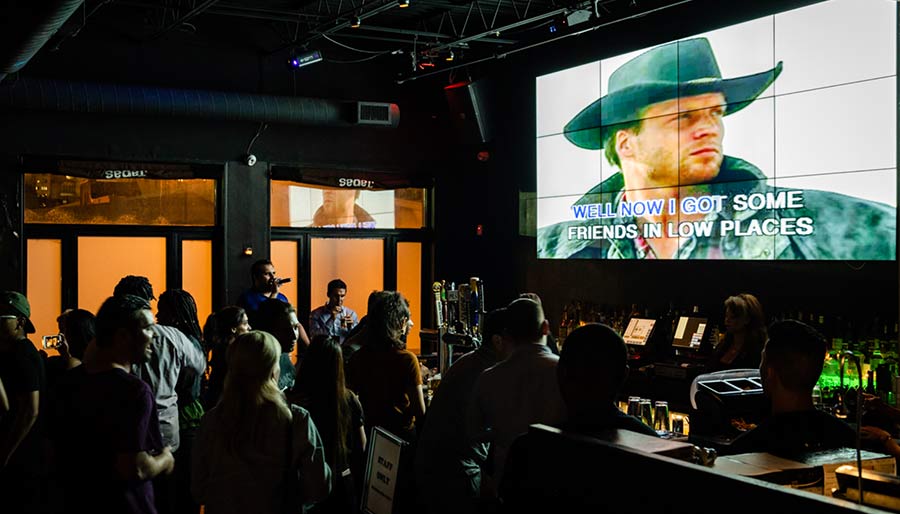 Address:
211 North 11th Street
Philadelphia, PA 19107
Get Directions
Phone: 215-923-8088
Email:Reservations@yakitoriboy.com
Website: yakitoriboy.com
Neighborhood:Chinatown
Things to do at Yakitori Boy in Chinatown in Philadelphia:
A little shy of your musical talents? Yakitori boy offers private rooms that accommodate up to 20 people. Izakaya style Japanese pub offering a wide variety of Japanese tapa style dishes, sushi, yakitori, and more. Once you have had enough liquid courage move to main room and show off that shower voice!
Drinks @ Ray's Happy Birthday Bar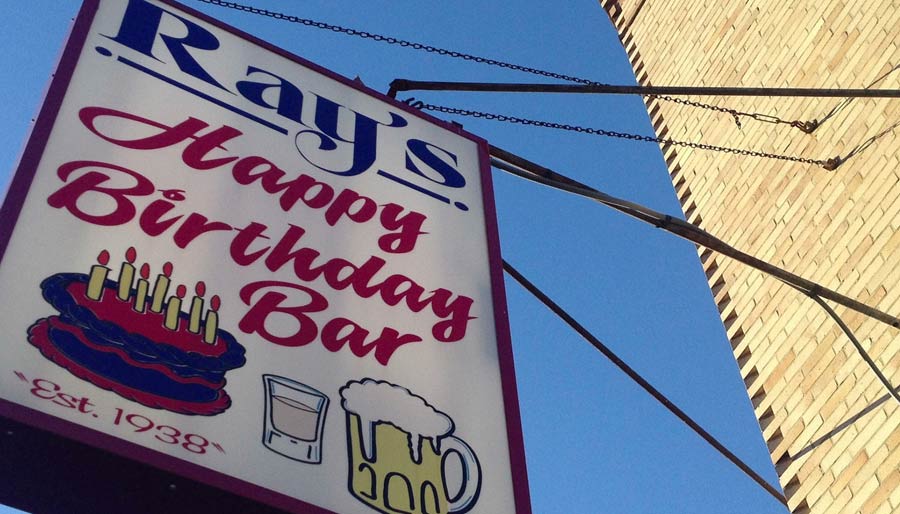 Address:
1200 East Passyunk Avenue
Philadelphia, PA 19147
Get Directions
Phone: 215-365-1169
Email:N/A
Website: thehappybirthdaybar.com
Scene: Dive Bar
Neighborhood: Italian Market/Passyunk
Things to do at Ray's Happy Birthday Bar in Philadelphia:
Kinda tough to go wrong with a name like Ray's Happy Birthday Bar. From the name you get that they know how to celebrate your birthday the right way. At Ray's you will find quizzo, karaoke (Fridays), live music, and more. Best part about it is that afterwards you and your friends can stumble to Pat's and Geno's for a little late night grub. Don't forget to ask for your free birthday drink on the house with valid ID.
Cocktails @ Assembly Rooftop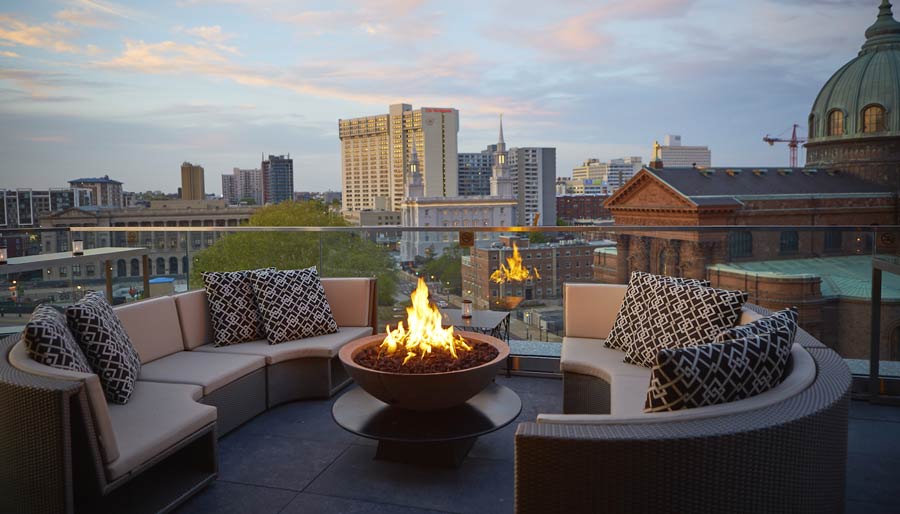 Address:
1840 Benjamin Franklin Parkway
Philadelphia, PA 19103
Get Directions
Phone: 215-783-4171
Email:a href="mailto:info@assemblyrooftop.com">info@assemblyrooftop.com
Website: assemblyrooftop.com
Neighborhood: Logan Square
Things to do at Assembly Rooftop in Philadelphia:
Located on the roof of the Logan Hotel, Assembly Rooftop features an all-weather open air rooftop experience with breathtaking views of the Art Museum district and the Philadelphia skyline. Assembly focuses their beverage program on craft cocktails. Reserve a section for your birthday group and celebrate in style.
After Hours @ Gardendale Social Club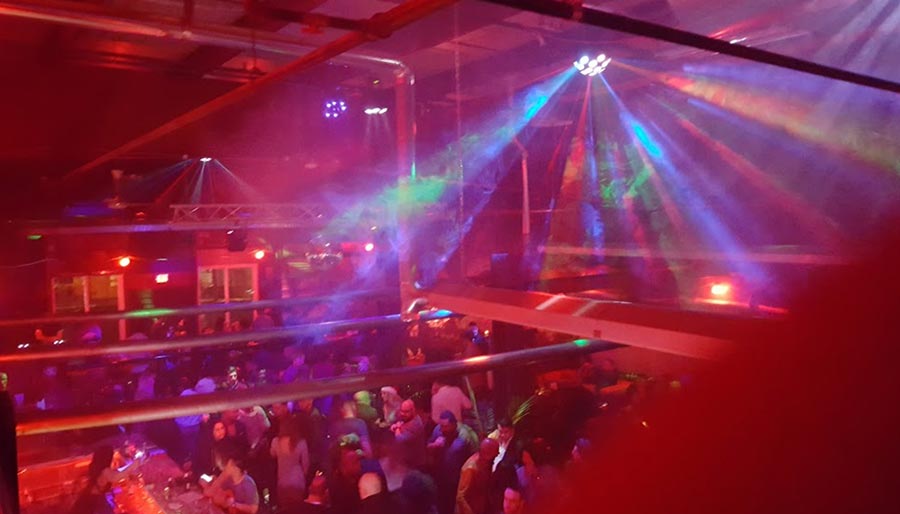 Address:
417 North 8th Street
(entrance at 888 Spring Garden Street)
Philadelphia, PA 19123
Get Directions
Phone: 267-800-7196
Email: N/A
Website: gardendalesocialclub.com
Neighborhood: Spring Garden
Things to do at Gardendale Social Club in Philadelphia:
Philly's newcomer to the after hours scene, Gardendale Social Club has a notoriously difficult door. Since it is considered a private club, Gardendale is able to serve until 3am. Make sure you know someone before you show up or risk not being able to get it. Once inside, you will find plenty of areas to explore. Gardendale offers VIP table service, pool tables, wide selection of craft beers, and an outdoor area with a food truck and views of the Philly skyline.
Dance the night away @ Woody's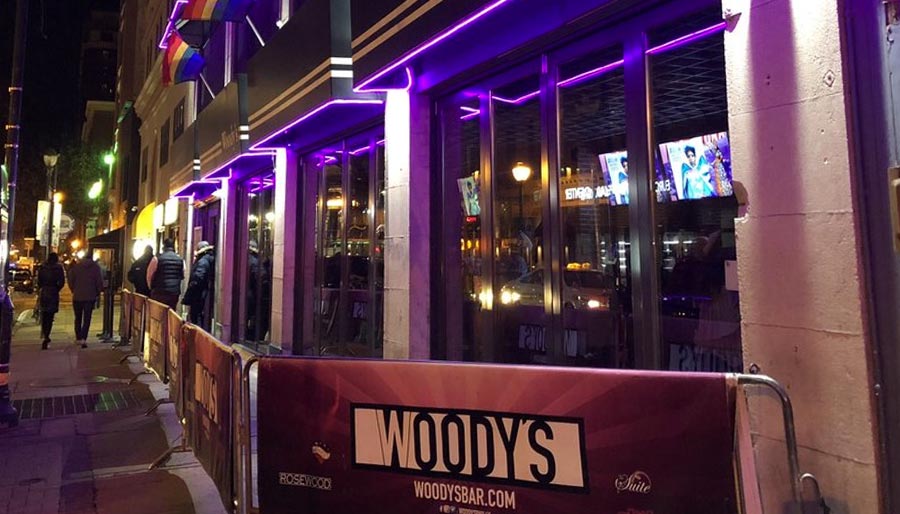 Address:
202 South 13th Street
Philadelphia, PA 19107
Get Directions
Phone: 215-545-1893
Email: administration@woodysbar.com
Website: woodysbar.com
Neighborhood: Midtown Village/Gayborhood
Things to do on your birthday at Woody's in Philadelphia:
Woody's is a Midtown Village LGBTQ staple that has been in business for nearly 40 years. With three rooms to explore, Woody's offers dancing to several different types of musical genres. Check out the Rosewood, Globar or the dance floor at Woody's.
Plan a Birthday House Party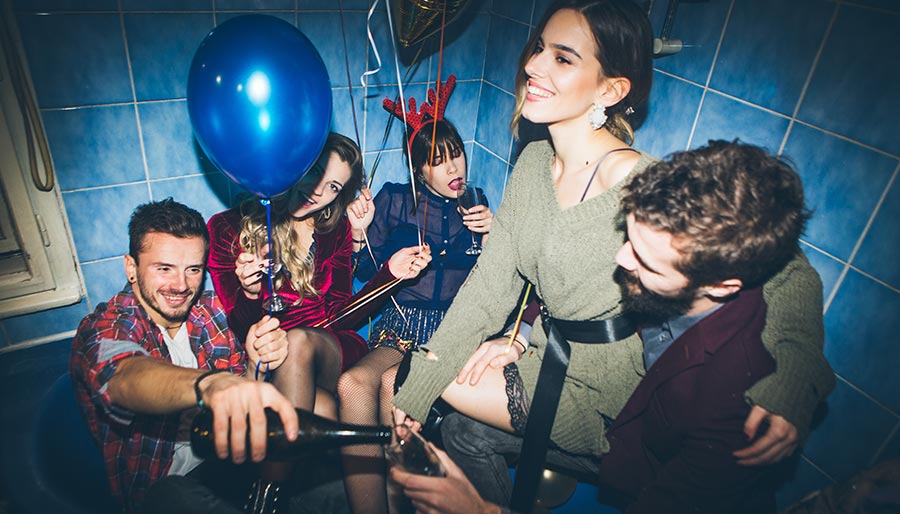 House Parties are an economical way to celebrate your birthday. Just make sure that no one drives!
Check out our tips below to plan the perfect birthday in Philadelphia.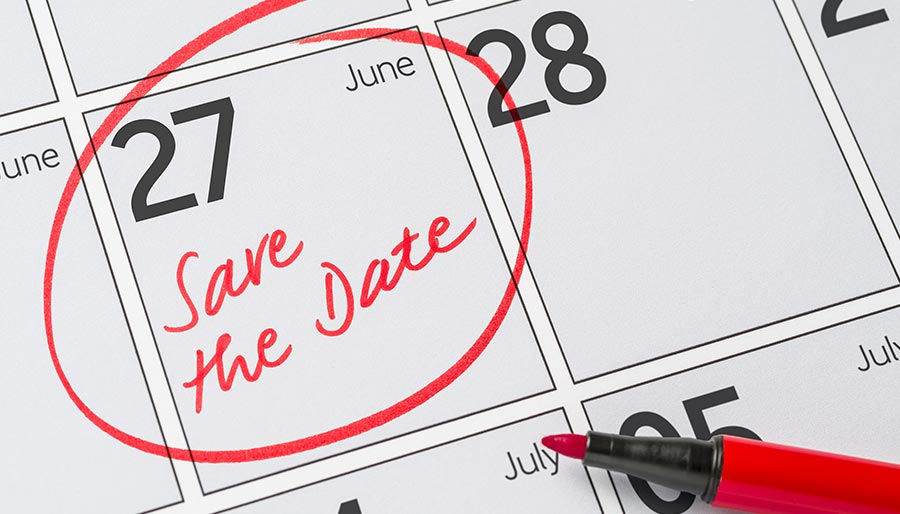 Have a Birthday Party Idea? 10 Tips for Planning the Right Way
1. Know the Lingo:
The key to planning a birthday party is to know the lingo. Navigate like a pro so you get the most out the venue that you plan on hosting the event.
Minimum Spend
This may also be referred to as "Food and Beverage Minimum", "Min", "Minimum", "Table Minimum", "Beverage Minimum". This is just an amount that you need to spend to reserve a table, section, area of the venue.
Tax
This is also referred to as "Sales Tax", "Liquor tax", "County Tax". These are the taxes and levies imposed by the state or local municipalities. Many times when you have a table these taxes are passed on to the customer. In order to increase the speed of service at the bar, a lot of places choose to include a tax on orders across the bar. The reason is to eliminate the use of the change when dealing with cash customers.
Gratuity
This is also referred to as "auto-gratuity", "server gratuity", "tip", "autograt". Sometimes you have to give the pretty girl making your drinks some money. Gratuity is an important part of the business and no likes a bad tipper. The industry standard is 12%-15% for poor service, 18%-20% average service, 22% or more for exceptional service.
Customers that stiff (do not leave gratuity) are customers that have no moral or empathy. That's like saying you are bad at your job and you should work for free. Tipping 12%-15% gets the point across that you didn't approve of the service but not leaving a tip or less than 10% just shows that you are a bad tipper. Remember that your server makes $2.83 an hour and they need to give the bartenders and server assistants a portion of their tips each night.
In a nightlife setting they typically only get 2-3 tables a night. It's not like a restaurant where tables turn and if a server gets a bad tip they can recover with from the other tables throughout the night.
Service Charge
This is also referred to as "admin fee", "administrative fee", "processing fee", "service fee" "front of house fee". This nominal charge can range from 3%-8%. The service charge is for the front of house maitre de, host, or hostess.
2. Now your target audience.
If you are planning a birthday party for a someone else, you need to remember that their likes, interests, and tastes may differ from yours. We suggest that you take the role of planning the birthday and putting yourself in their shoes. A birthday is all about making the birthday girl or birthday boy happy. If the birthday girl or the birthday boy like to dance and show off, probably not the best idea to reserve a table at a low key venue. Remember to be aware of your target audience.
3. Know the Real Budget.
It's all about the Benjamins, well sometimes among friends, sometimes it can get down to the Washingtons. If everyone is pitching in equal shares than you know that you are only as strong as your weakest (or should I say cheapest) link.
It may not necessarily be your friend with the least amount of money (they tend to be the most generous), but rather the friend that has the toughest time parting with their funds. Getting everyone to agree can be a tough task but most of the disagreements are about money.
Your fun doesn't have to be limited by your funds.
4. Be Realistic.
If you are planning an event and your friends don't have two quarters to rub together, be realistic with yourself and realize that private dining a high-end steakhouse just isn't going to be possible. But you can plan a smart event on a limited budget with a little planning the party dollar is an easy one to stretch.
5. No Money, No Saturday nights.
If budget is a concern, pick another time besides Saturday night. Everyone has the same idea as you! Saturday night is most venues make the majority of their revenue on Saturday nights. If you are looking for a deal you will get a better response from venues if you choose one of their slower nights.
Fridays are surprisingly a great night for venues to bid for your business. If you have flexibility during the week pick a night that the venue is open but is their slowest night. Even the busiest places have slow nights.
6. Keep an Open Mind.
Planning a birthday can be stressful and you want everything to be perfect. However, sometimes you just have to keep an open mind! Sometimes non-traditional venues make the best events. Creativity is the mother of all creation. Don't be afraid to step outside the box!
7. Private Event equals More Money
A private event may sound nice but anytime space is given exclusively to an organizer they can no longer generate revenue in the space if you request to rent it. This is obviously the most costly option.
If your event must be private and you are looking to maximize your budget, we recommend hosting your event on an off night. Avoid Saturday night at all cost if you if budget is a concern for you.
8. The Hidden Risks of House Parties
Everyone loves a good house party. But what are the reasons guests love them so much? Firstly, it is a cheap night out for the invited guests. The host of the party is informally required to provide something for guests to at least snack upon, baseline alcoholic beverages, mixers, ice, cups, cleaning, entertainment, etc. The majority of the cost, efforts, cleaning, and gratitude fall upon the host.
There some drawbacks that organizers forget the beloved house party is the cleaning and trash that a house party creates. Sometimes the party gets a little out of hand. Personal property can get damaged or sometimes even stolen! Drunk people are known to do some stupid things. And the one thing that organizers always seem to forget that in some states, the organizer of the party can be held accountable if an intoxicated guest gets behind the wheel after leaving the party. For example, New Jersey law allows the victim of a DUI accident to sue and recover damages from the organizer when:
the organizer provided alcohol to a "visibly intoxicated" guest
circumstances indicated that serving the guest alcohol created an "unreasonable risk of foreseeable harm"
the organizer failed to take reasonable measures to prevent the harm caused, and
the guest got into a car accident and negligently caused property damages or injuries to another person.
Every state has different social host responsibility laws but there a large amount of liability that the organizer is exposed to from the traditional "house party"
Pros:
Budget Friendly
Complete control
Cons:
A lot of work and cleaning
Damage or loss of personal property
Liability
Majority of the expense is on the host
9. The Early Bird catches the Worm.
True in real life and true in the party life!
Planning ahead is important! All the best options typically book in advance. If you don't have a good plan then your plan is to fail! Most successful events are booked at least a month in advance. Book early!
10. Drink Responsibly!
You spent all this time planning the perfect event and you want to drink to the point where you don't remember it! Just remember that enjoying drinks with your friends isn't supposed to make the night, just enhance it. Blacking out is never fun, but a little gray is okay.